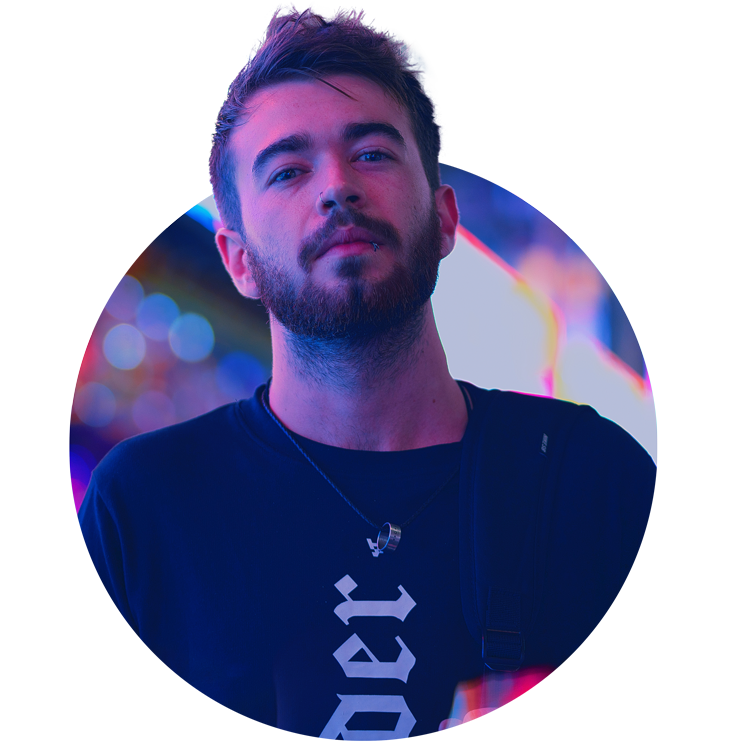 23-Year-Old Visual Artist & Music Producer from The Sunshine Coast, Australia.
My work has been Commissioned, published and featured by many publications all over the world including:
Red Bull,
VICE,
EDM.com,
Sony Music,
Amsterdam Fashion Week,
Sydney Opera House,
Triple J
and more.
My Art and Animations have been viewed over 5 Million times and my music over 1.5 million.
Working with clients and collaborating with other artists all over the world is my specialty.
Whether its an intergalactic space music video featuring two french robots, or an ambient film soundtrack - I love putting a unique twist on all of the projects i get the honor of working on.
My work is heavily inspired by psychedelics and the endless, twisting abyss we call the galaxy.
Over the last 10 years i have delved into many styles and themes,
Recently however i have discovered a few niche styles that accurately convey my life experience into one neat package.
I hope one day to work with you on a project, and transcend your ideas into the galaxy.
my other Audio/Visual projects: